An audit log is a record which shows the series of activities in chronological order. Core Practice takes an audit log for appointments, and adds an entry every time an appointment is edited, including appointment duration, rescheduling, as well as confirmations. It takes a record of the person which applied the change, the time, date and the change which was applied. Here's how to check the audit logs.
Click on the appointment block, click on More and then click View audit logs.




In the following example, you will see the list of records in the audit log.

Here you will see that it shows exactly what was changed with the appointment and when the change was made. This will help with tracking the actions of the appointment.
You can also check audit logs of appointments which have been cancelled; click Show Cancelled at the top of the appointment book.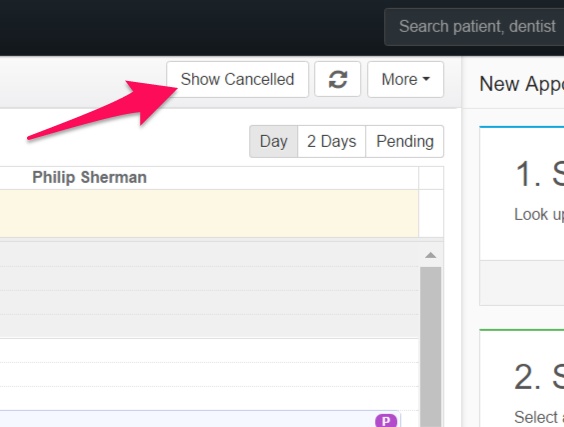 This will show all cancelled appointments and you can follow the procedure again to view the audit logs of these appointments, too.