The waiting list is a really useful feature offered by Core Practice. It allows you to add a patient to the waiting list with their requested appointment preferences, and once you have populated it with a few patients, you can begin use it to its full extent of prioritizing the patient appointment requests. 
Adding a Patient to the List
To do this you just need to search for an existing patient or add a new patient to Core Practice. Once they are the selected patient, you can check the options menu for that patient and click on 'Add patient to wait List':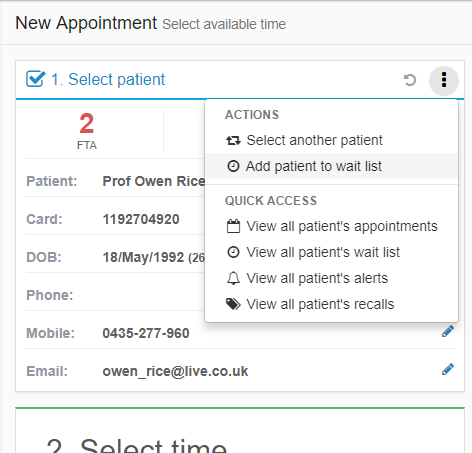 Once you have clicked this, you will need to input the Patient preferences. For example, they may only want to book a Check Up and Clean appointment for a Monday or Wednesday. They may also stress that it is a high priority for them to get in ASAP. The settings would be similar to those below: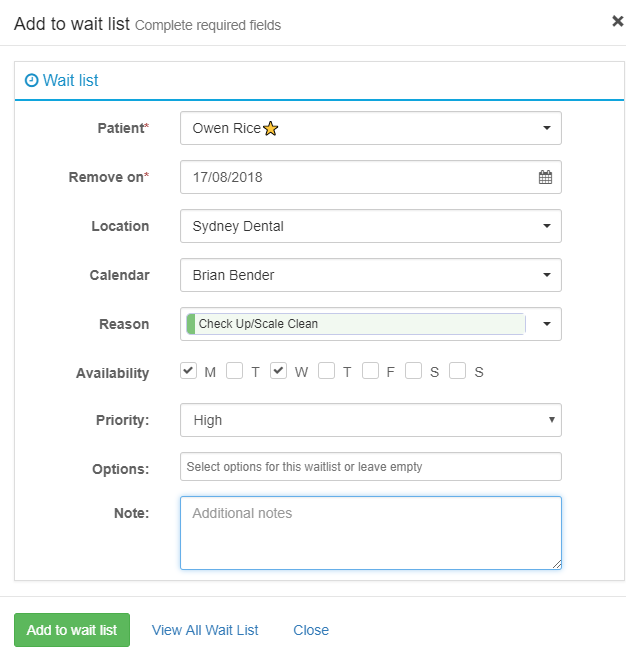 Accessing the Wait List
You can access the Waiting list by clicking on the Wait List button under the 'Select Patient' section on the right hand side of Core Practice. It will highlight a number in green to show how many patients are currently on the list: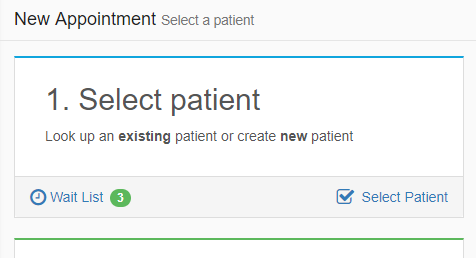 Managing the Wait List
You can use the many filtering options at the top of the Wait List to only show patients that have certain appointment criteria, such as for a particular dentist, at a particular practice location or on a particular day. If no search criteria is selected, then it just shows all those on the list in the order of when they were added. The oldest requests appear at the top of the list so that they don't get forgotten about and never fulfilled for the patient.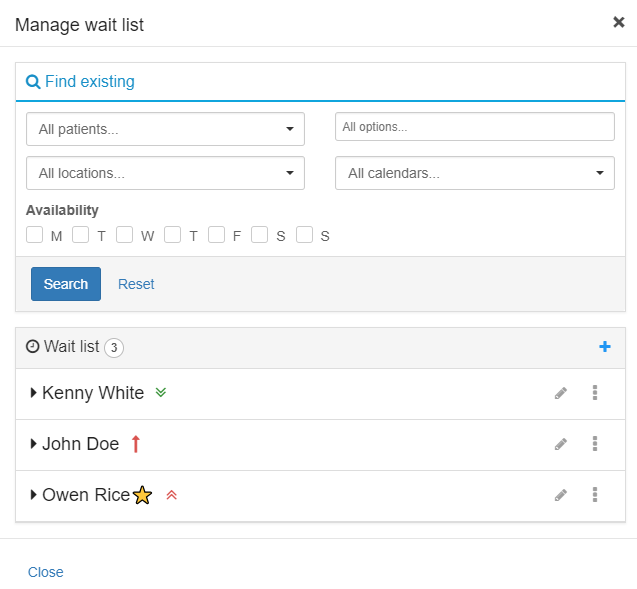 The Wait List allows you to expand and view any particular patient's request summary, including any notes that may have been left for it. See example below: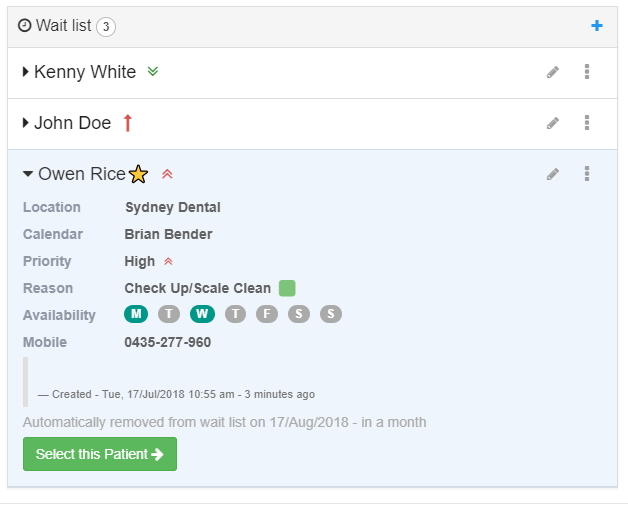 When you select a patient you will be brought back to the normal screen that is used when booking a patients appointment, and any future appointments that are currently booked will be displayed so that the user can be notified. It may be a case when you may choose to reschedule an existing appointment to another time based on that patients preferences. 
If you have any further questions on the functionality of the Wait List, please email us at support@corepractice.com.au or alternatively you can call us on 0282949456 Mon-Fri 9am to 5.30pm.