Overview 
Core Practice's online booking widget allows you with some useful features to display messages and filter patients:
You can find these settings with the following steps:
Click on More (the cog button on the top right) and select Locations.


Select the location you wish to edit.
On the left, you will see options for Online Booking, Health Warning and Notice.


1. Online booking - display message when turned off
You can display a message to your patient and explain why your Online Booking is not available at this stage.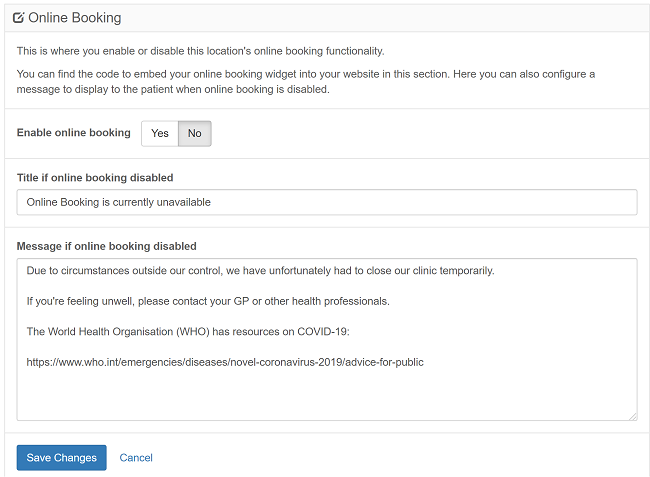 And this is what it looks like on your website once you are happy with your message and Save Changes.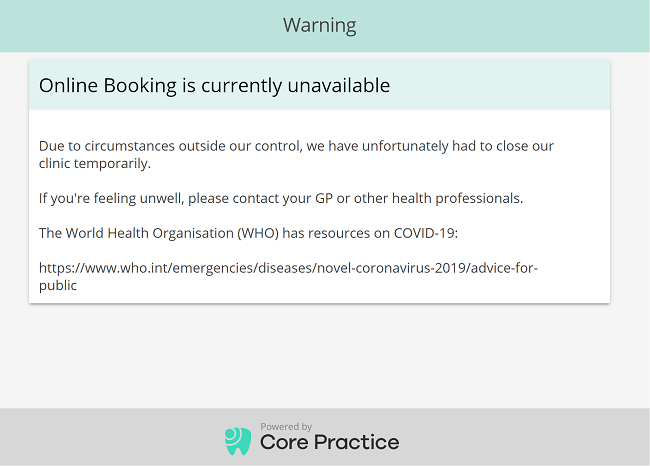 2. Online booking general Notice
You can display Important Notice message on your Online Booking page. This is useful to let patients know prior to making an appointment. This will be displayed on the main page of your online booking widget.
e.g. Limited services available such as emergency/pain or if they are feeling unwell etc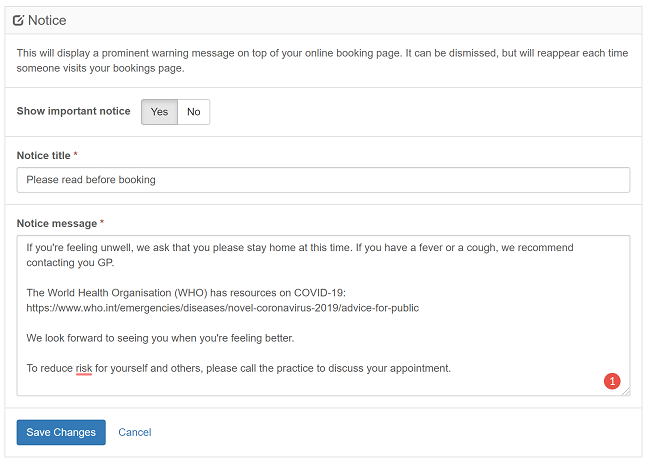 3. Health warning triage questionnaire
Health Warning triage questionnaire on your appointment booking page which allows you to ask the patient about their current health conditions and to reject booking if the patient answers "Yes"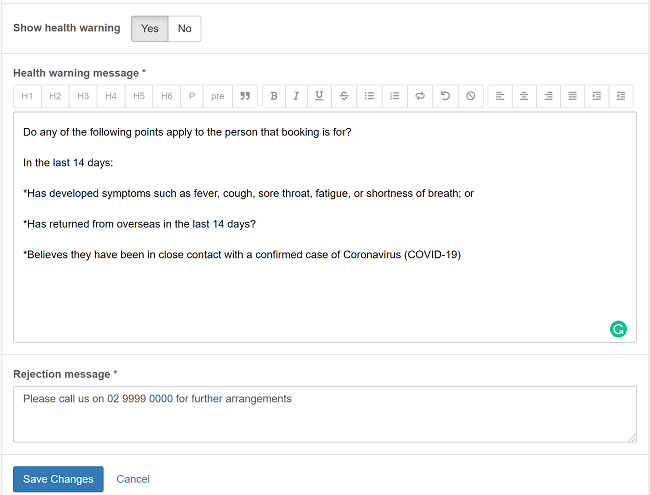 And this is what appears on your website once you click Save Changes.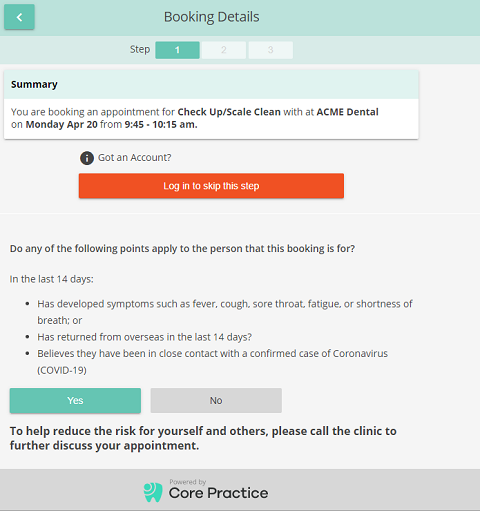 If the patient selected Yes as an answer, it will not allow further bookings and display your rejection message as follow. 
If the patient selected No as their answer they will be able to continue with the booking.
If you have any questions, please click the yellow Help button at the bottom left and chat with us. We are more than happy to help!