Overview
Two-step authentication provides an extra level of security for your Core Practice login, by requiring an authentication code as well as your username and password. Here is how you can make it compulsory for each user:
Steps to set up
Click on Settings (cog icon on the top right) and select Users.

Select the username you wish to enable Two-Step Authentication.


To the left, click on Two-Step Authentication.


Click on Enable (users are able to have it disable themselves) or Enforce (users do not an option to disable this feature) to activate the Two-Step Authentication feature. Once you are done, click Save Changes.

Once the Two-Step Authentication is Enabled / Enforced, it will prompt the user to enter a mobile number when they try to log in for the first time to finalise the initial set up.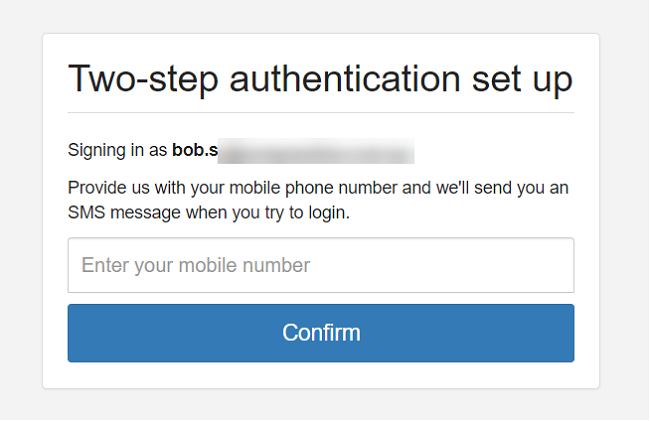 Now when the user enters the username and password into the system, they will receive an SMS text with a unique one-time passcode to enter along with the username and password in order to gain access into Core Practice. *Standard SMS Rates Apply.