Overview
You will need to whitelist your website's URL in Core Practice in order for the online booking widget works completely. Just take a few and simple steps to set it up.
Steps
1. Click on Settings.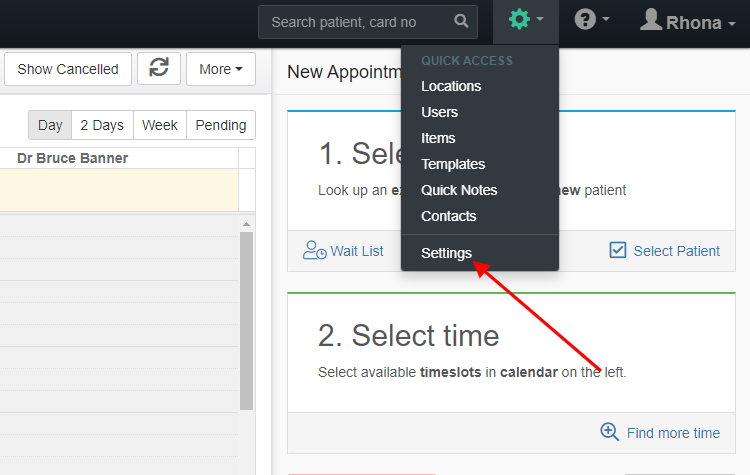 2. Go to Online Booking.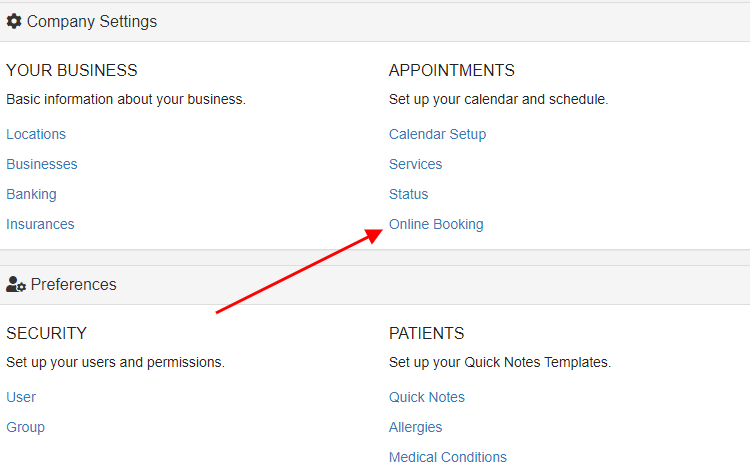 3. Paste your website URL on the Approve website box. You can also customize the colors of the widget and once you're happy with the setup, click Save Changes.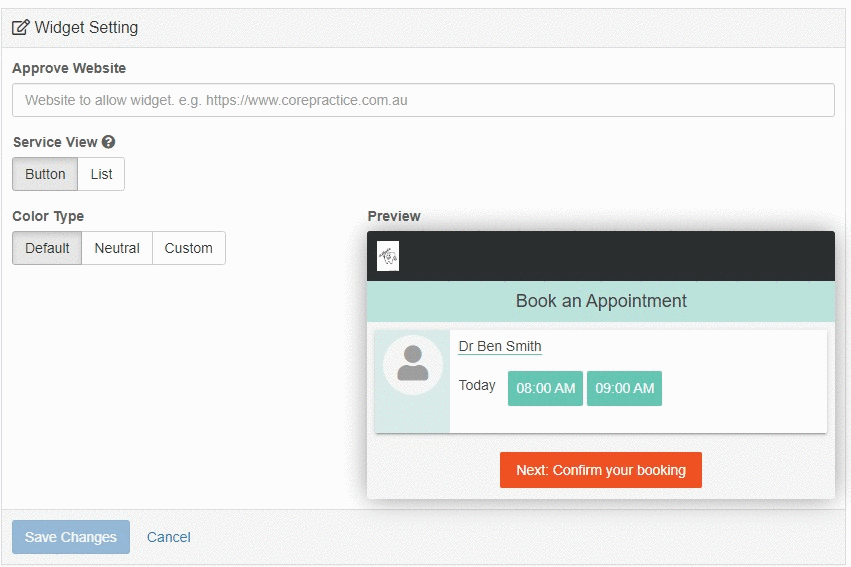 Note: It will take about 30 minutes before the changes will be applied to the online booking widget and only one website can be whitelisted.
If you have any other questions or concerns, please do not hesitate to click on the yellow HELP button for further assistance. We'll be happy to assist you!